Our people are the backbone of what we do. Each member of our team brings a different set of experiences and expectations to our distillery, and combined, form the core of what our spirits are all about. Learn more about all of our valued people below.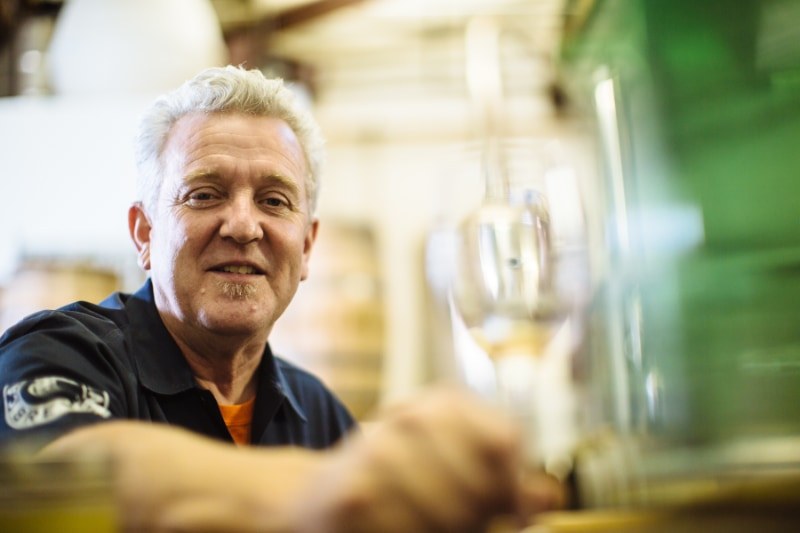 Brendan Moylan
Born and Raised in San Francisco by Irish Immigrants John & Phyllis Moylan. John was born in Nenagh, County Tipperary and Phyllis was born in Wexford, Ireland before the 2 of them met in San Francisco.

Went to Parkside School (just Kindergarten pretty low key), St Cecelia's School (The Fighting Irish of the Sunset District of San Francisco – "The Finest, the Greatest and the Best"), Sacred Heart High School (As an alumnus of the Fighting Irish of Sacred Heart, we were all taught by the Christian Brothers to have a love for beer). Attending St Mary's College in Moraga was an education highlight for the city boy unleashed onto the campus.

2 Years prior he received an awesome opportunity to work with Phil, Tim, Jack and the rest of the gang at the Infamous "Jug Shop Liquors" in SF. This proved to be my inspiration for the rest of my life.

After Graduating College Brendan went to work for a couple of beer importers during the imported beer craze of the 80's. While performing this job, he wandered into Buffalo Bills Brewpub in Hayward. At this moment he realized his next move was to build a brewpub like no other.

He opened Marin Brewing Company in Larkspur in 1989 with the help of the Jim and Craig Tasley and Frank Noonan. Brendan followed that by building and opening Moylan's Brewery and Restaurant in Novato in 1995. Now his name and his beers are known throughout the world. His two brewpubs in Marin County continue to produce award-winning microbrews of the highest quality year after year. His brewpubs are a hot spot on the northern California brewpub tour circuit, and ale lovers from all over enjoy the fruits of his labor. Brendan invites you to stop by and do the same.

After dodging whiskey for 20 years, Brendan was presented with the shot of Lagavulin 16 year old scotch, and it changed his mind forever. As if they were predestined for this, Brendan and partners John Moylan, Don Payne and Paddy Giffen opened Stillwater Spirits in Petaluma in 2004.

Brendan is happily married to his wife, Jessica, and has been living in Marin since 1989.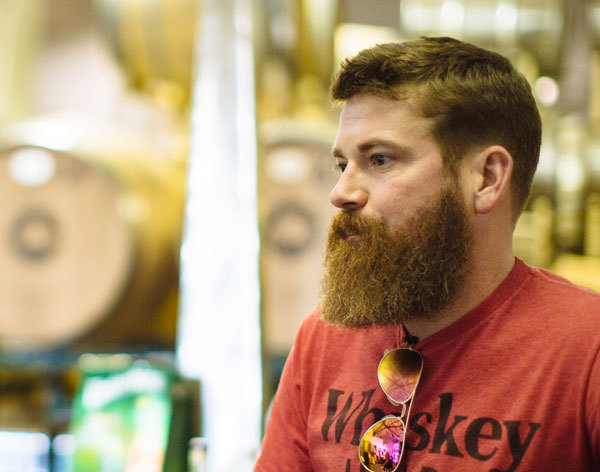 Tim Welch
Hailing from the Mississippi Gulf Coast and of Irish descent, this hillbilly turned hippie started his distilling career while bootlegging with his dad as a 10-year-old. It didn't hurt that both his mom and dad were scientists at the NASA test site. After studying at every in-state college available, Tim came to the rescue when he began working hurricane disaster relief.

After one too many catastrophes he left the Gulf Coast for earthquake country. Settling in Petaluma, he somehow found an old distilling friend, Phillip Ladner, who was in charge of making booze at Stillwater Spirits. When Phil went back home to work at Cathead Distillery, Tim took over the reins and hasn't let go. While Tim is on watch, the distillery acquires mystical properties, whereby time seemingly halts upon crossing the threshold. When Tim is on travel with his other half, Shennon O'Donnell, the entire town instantly becomes more punctual.
Under Tim's skilled hand Moylan's whiskies have won multiple gold and double gold medals, best in category and best in show honors.
Paul Coffman O'Farrell
Paul graced us with his presence for far too short a time. Hailing from San Francisco and settling in Sonoma County (with pretensions of being Irish) the silver-haired Deadhead got his first taste of distilling while hanging out at the distillery and to our surprise he just started fixin' things. Our Mayor of 2nd Street is missed every day. Our Distiller in Heaven is looking out for us!